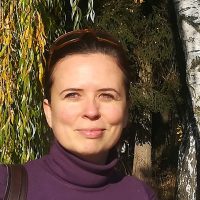 Marcela Katuščáková
ASSOCIATE PROFESSOR
…known for her interest in mysterious tacit knowledge.
Together with other knowledge management experts, I am looking for an answer to the challenge – how to work effectively with the knowledge that is in our heads, which we sometimes do not even know about, and how to be successful in a company that, more than needs to discover and share usable knowledge, rather than heapes of duplicate information. I am dedicated, for example, to the sharing (tacit) knowledge through digital storytelling, discovering new knowledge in texts, competetive news or the implementation of knowledge management into practice.
We use softwares such as Rapid Miner, The Brain or Bisnode databases, Albertina and Kompass.